View Portfolio
Web App Development
Web App development India | Web Application development Company Agra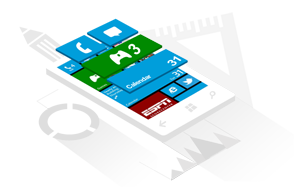 Get Next Generation Web application development in India with custom Web App Development Company headquartered in Agra,India. We are adept with all latest technologies to fulfill your needs about web application development India, web application development company India, custom web application development services, web application development technologies and website app development services...
Web application development is the process and practice of developing web applications. Just as with a traditional desktop application, web applications have varying levels of risk. A personal home page is much less risky than, for example, a stock trading website.
---
Adysoft - Custom Web App Development Company & Web application development India
Adysoft has been working in the field of custom web application development for past 15 years. Our expert team has proven experience of web application development projects. We are skilled in developing advanced systems with complex business logic involving huge volumes of data and transactions. We are able to provide you innovative and trustworthy web application solutions to complement your most complicated business ideas. We offer many Web App Development Solutions like developing an on-line shopping application, building a content management system, creating database-enabled websites.
Our Web Application Developers use advanced technologies and Web Application Development Tools to offer technically complex and yet user-friendly solutions with the optimal cost/performance ratio. Our experienced technical and project management team will guide you from a business idea to implementation of a cost effective software solution. Our web application services include application development, application reengineering, application enhancement and application maintenance.
We believe that it is absolutely necessary to think outside of the box to deliver end results that make stronger your competitive edge. Our Web Programmers are committed to helping you by leveraging latest web technology with an objective to help you gain profits, improve efficiency, reduce operating costs, enhance productivity and boost customer satisfaction.
---
Web App development India | Know What our developers have been building for Web

Whether it's a mobile-optimized collaboration portal or a web-based data interface with thousands of users, our web applications are built to perform.

Our web applications follow a true n-tier design methodology, thus allowing for growth and expansion
Our solutions are highly innovative and effective
Using our applications is easy, efficient and intuitive… even for not-so-technical users
Our web applications are deployed on-time and on-budget
Our solutions are reliable and require minimal maintenance

---

A Flexible Application Development Partner

Just as each project has unique feature requirements, the context and circumstances for the development are also unique. We are very flexible in how we work with our customers, with extensive experience working under a variety of development and collaboration models.

Experienced in working with corporate marketing and in-house IT teams
A reliable vendor for single engagement or long-term partnership
Adept in delivering quality, maintainable code to IT with the presentation layer aesthetic that marketing requires
We work with standards, making our code easy to manage
Compliant with industry best practices, and any internal development standards
Comfortable in working under several work models: complete outsource, co-sourcing as added team members or just picking up tasks on a request basis
Practiced in working under traditional or agile project management models

---

Support for the Complete Application Life Cycle

Once your solution has been deployed, Adysoft remains available to support and extend your web application.

We are responsive, proactive team members who are attentive to a successful deployment
We're ready to provide documentation, code walk-through, and any other insight into our work to allow you to easily and confidently take ownership
We remain available to support you after the launch, resolving any issues and participating in additional phases

---

Web Application Development Technologies Core Skills

Here are some of the technologies that we often use to develop our web applications:

Development Platforms Application - Microsoft.NET, PHP/MySQL
Web Servers - Apache, MS IIS
Databases - MS SQL, MySQL, MS Access

At Adysoft, we strive to give the best services for Custom Web Application Development to maximize your sales. We can help you improve and increase your business with time. Look no further, Hire our expert Web app developers for Enterprise, eCommerce, Educational and Utility web apps. Beware your business from Hardware Sickness.

Plan your Business Hassle Free from Hardware Sickness. Stop Worried about limits to access your Business. Talk to our executive online or fill-in your project details for web application development company free quotes.